The first semester of school began and nearly passed, COVID-19 has stayed with us all the same, and I'm finally writing another status update as the new year begins. Before I talk about what I've done in the past four months though, here's a beautiful picture of the James Webb Space Telescope which successfully launched on December 25th, 2021 to soon begin its mission of collecting light from the first galaxies of billions of years ago. I just find it truly spectacular.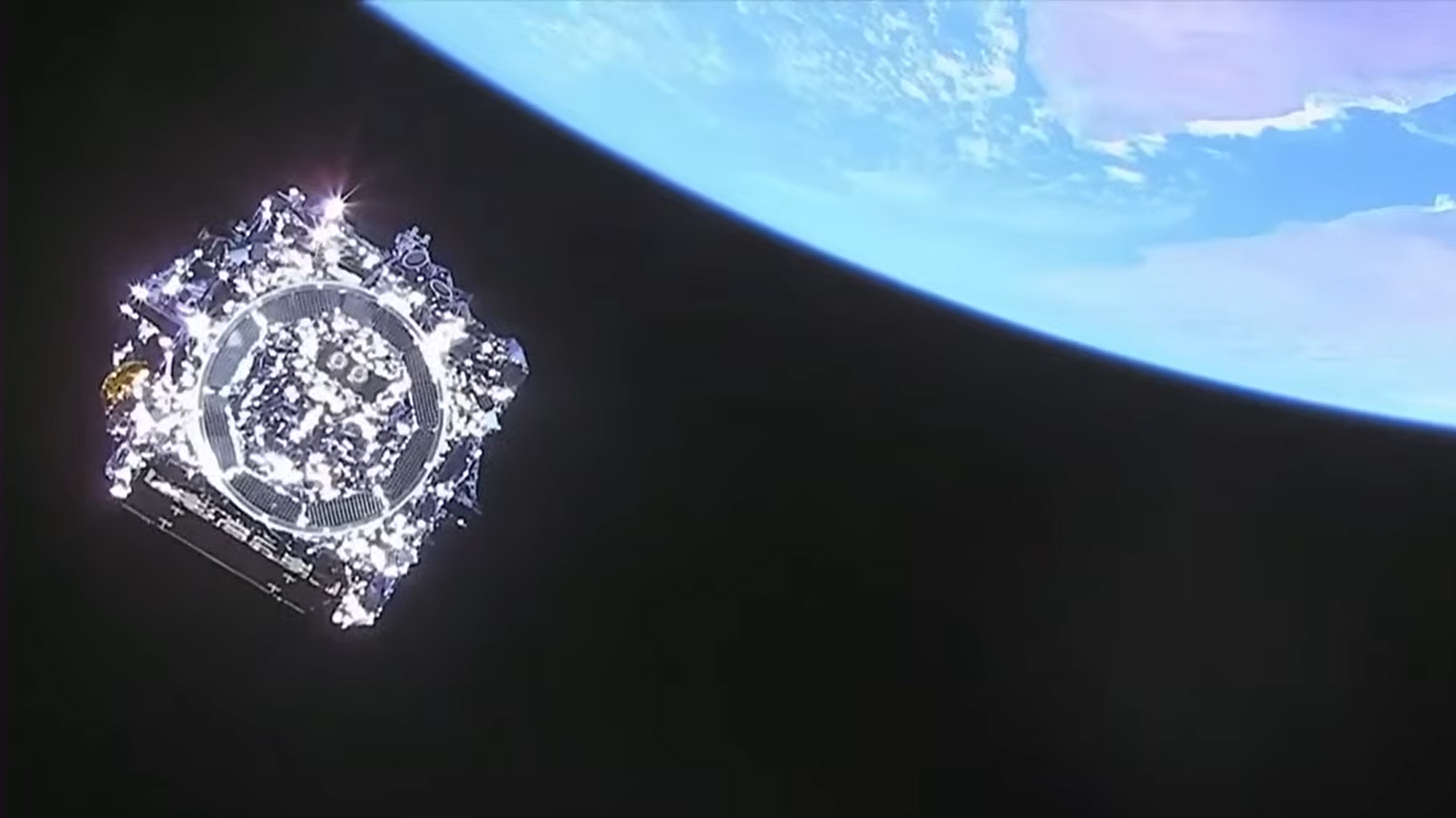 Attributed to Arianespace, ESA, NASA, Canadian Space Agency, CNES. Licensed under CC BY 2.0. Edited to crop out some watermarks.
To start off, let's talk about the projects I mentioned in my previous blog post, sss and tilde. The former is still being worked while the latter has launched after some major code reworks. Check it out at cats.sh and join the IRC server — currently the only service. I'm hoping to get more services up and running soon and to make it a proper tilde with SSH access. If you're interested in specific services, contact me personally or on the official cats.sh IRC channel.
As part of my schooling, I've been doing a cooperative education placement at Arch Linux and working on a port of aurweb from PHP to Python. I honestly don't have too much to say on that front besides it being a very interesting time learning the new libraries and tools, all while getting to chat with more members of the community. I hope its release is successful, but whatever the case it's been a valuable learning opportunity.
In the mean time, I've also done some more artistic work exploring compute shaders. Much of the inspiration comes from a video by Sebastian Lague and similar projects like Sage Jenson's Physarum which, with the help of raylib, became a little graphics project. Here's some of the beautiful simulations it can do.
And that's all for this year. I'll try and get to working on an e-Paper display daemon, toying around with my PineTime, and exploring FPGAs with my IceBreaker board in the new year.
Happy new year, everyone!